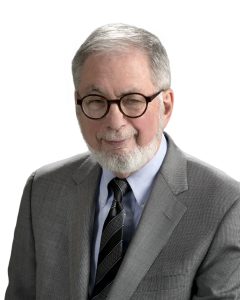 BA, LLB (TORONTO) LLM (HARVARD) LL.D. (hon) SHERBROOKE, BROCK, LAW SOCIETY OF ONTARIO, MCGILL, MONTREAL, TORONTO, YORK, SIMON FRASER, D.C.L. (hon) WINDSOR, D. LITT. (hon) LETHBRIDGE, FRSC, FBA
Harry Arthurs OC OO is University Professor Emeritus and President Emeritus of York University. He was the Canada Council's first Killam Laureate in the Social Sciences (2002) and has received numerous awards in recognition of his scholarship and his public service, including the D.W. Mundell Medal (1988), the Bora Laskin Award for Distinguished Contribution to Labour Law (2003), the ILO Decent Work Research Prize (joint with Joseph Stiglitz) (2008) and the Labour Law Research Network Award for Distinguished Career Contribution to Labour Law (2013).
Prof. Arthurs began his academic career at Osgoode Hall Law School in 1961, and subsequently served as Dean (1972-77). In addition to his primary field of interest — labour law — he has written extensively on legal education and the legal profession, legal history and theory, constitutionalism and administrative law and globalization. An arbitrator and mediator in labour disputes, Arthurs has also conducted inquiries and reviews at Canadian, British and American universities, and provided advice to governments on issues ranging from higher education policy to the constitution to labour and employment law. He was the principal author of Law and Learning (Ottawa: SSHRC, 1983), the first comprehensive review of Canadian legal education and research. Most recently he has chaired reviews of federal labour standards legislation (2004-2006), Ontario pension legislation (2006-2008) and the funding of Ontario's workplace safety and insurance system (2010-2012).
Osgoode Society for Canadian Legal History Books
Connecting the Dots: The Life of an Academic Lawyer (Montreal: McGill-Queens University Press and Toronto: The Osgoode Society for Legal History, 2019).
Other Legal History Publications
Civil Liberties–Public Schools–Segregation of Negro Students (1963) 41 Canadian Bar Review 453
"Without the Law": Courts of Local and Special Jurisdiction in Nineteenth Century England in A. Kiralfy, M. Slatter & R. Virgoe (eds.) Customs, Courts and Counsel, Proceedings, Sixth British Legal History Conference (London: Frank Cass, 1984) 130
Special Courts, Special Law: Legal Pluralism in Nineteenth Century England in G. Rubin and D. Sugarman (eds.), Law, Economy & Society: Essays in the History of English Law 1750-1914 (Abingdon: Professional Books, 1984) 380
"Without the Law": Administrative Justice and Legal Pluralism in Nineteenth Century England (Toronto: University of Toronto Press, 1985)
Where Have You Gone, John R. Commons, Now That We Need You So? (Review of Daniel T. Rodgers, Atlantic Crossings: Social Politics in a Progressive Age) (2001) 21 Comparative Labor Law and Policy Journal 373